The pot set combination, fried steamed steamed, and the sample is suitable. The pot material is made of food grade 304 stainless steel, acid and alkali-resistant corrosion does not rust, excluding heavy metals, away from high-aluminous steel hazards, high temperature without harmful substances, escort your health cooking.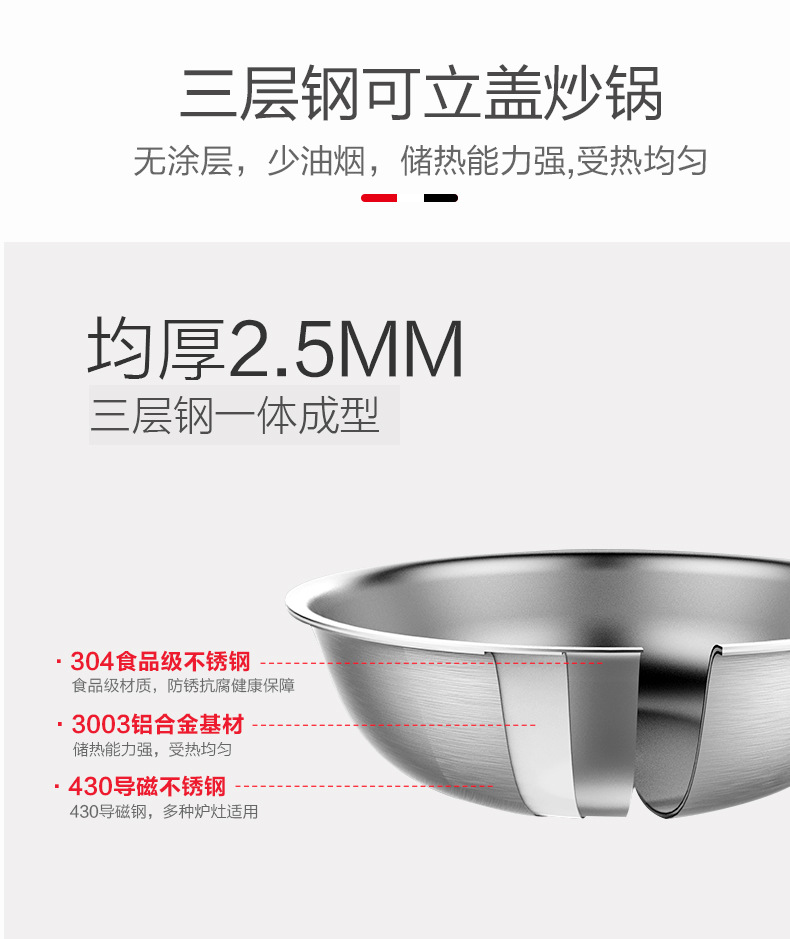 Thicks of the 334 stainless steel integrated soup pot, the bottom is designed with advanced 1600T forging composite three-layer bottom design, compared with ordinary composite three-layer bottom, and the forging is stronger and durable. Through physical high pressure molding, a more tightly bonded bond between the metal interlayers, eliminate the gap between the interlayers, so that the bottom of the pot is more uniform, the whole corner temperature is basically the same, and there will be no local high temperature phenomenon, ensuring the pot The bottom is more uniform, avoiding the pot bottom sticky pan and firing in the bottom of the hot uniform.
Independent steamer design, thickened stainless steel sheets integrally stretched, seamless formation, leak hole intensive distribution, steam even steam, speeding up cooking speed.
2.5mm dense three-layer steel created, advanced forging technology, bumper, seamless, strong and durable, strong tolerance, no coating design of the pot, multi-way process fine grinding, matte sand , Physical properties are not easy to stick more, easier to clean.
The pot is thermally conductive fast, uniform and heat, gas storage, save energy, no challenge, open fire induction furnace can be used.