Yuhua Micro Technology: How big is the 2.8 -inch LCD display?
How big is the 2.8 -inch LCD display?Many people have no concept of this. Today, the editor of Yuhua Mi -Technology is come to science with you
2.8 inches generally refers to the diagonal size of 2.8 inches
1 inch = 2.54 cm
2.8 inch = 7.112 cm
The screen is generally 3: 4
So the size of the 2.8 -inch screen is about: 4.27 × 5.69 cm
Yuhua Wei 2.8 -inch LCD screen product characteristics:
Model: YH028-40P
Resolution: 240*320
Visual angle: 45/45/50/20
Brightness: 200
Interface: RGB 40 PIN
Work temperature: -10 60
Storage temperature -20 70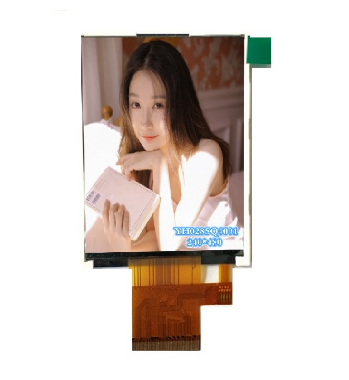 Yu Huawei Technology is an integrated company engaged in LCD, LCM development and sales. The leading products are: 1.44-inch-21.5-inch TFT, and can make FPC opening according to the needs of customers.It is used in digital products, car electronics, industrial control instruments, medical equipment, mobile detection terminals, smart home and other fields.